Unique pattern design with passion!
Digital pattern design for textiles and other surface materials was developed in the first decade of the 21st century. It enables pattern design with no limitation on colour separation, specified pattern length (for rotary printing) or high volume product orders. Thousands of colours can be used and details are unlimited. This makes it possible to produce extremely unusual, graphic and three-dimensional appearing patterns and pictures. Digital pattern design enables important end-product attributes such as individuality, ecology, durability, beauty, playfulness and why not everyday luxury. Pattern design is not classified as art but, as it is based on creativity, it moves at the interface of art and craft.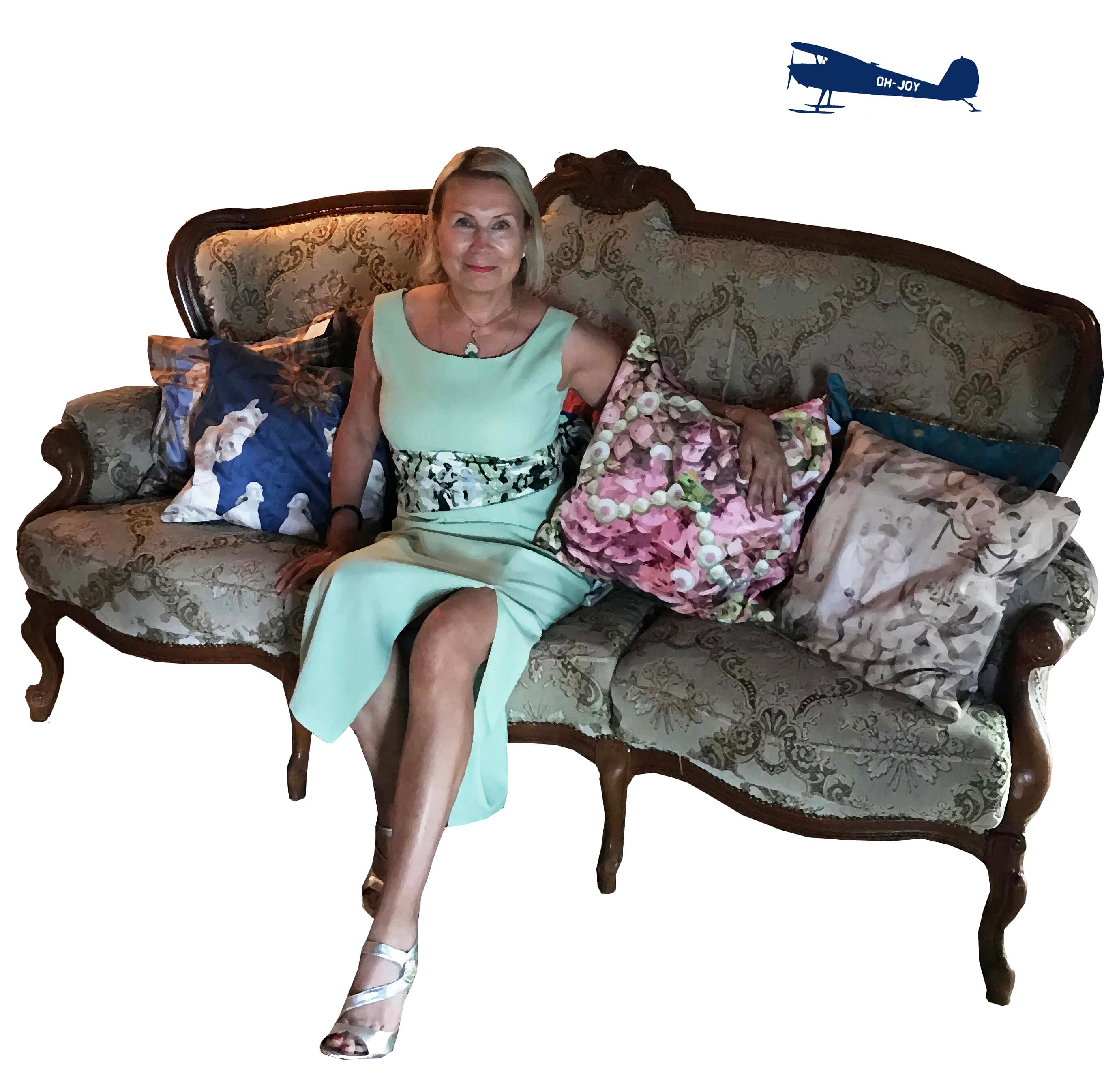 I became immediately enthusiastic about digital pattern design when experimenting with the techniques for the first time – it integrated seamlessly with my artistic passions and my IT-know-how, and that enthusiasm continues unabated! Ever since I was a child I have seen figures in the tree tops, as well as in bread crumbs on the table and, in addition to art, geometry was my favourite subject at school. After having found pattern design I can see drafts of patterns in my minds eye almost everywhere, and sometimes I even wake up in the middle of the night from a dream where the pattern appears ready to go. Inspiration for my work comes especially from my journeys, my photographs, arts, design, fashion, nature, airplanes, sailing boats, dancing, yoga, animals, old towns and my favourite getaway in Mathildedal old ironworks village in Southern Finland.
I'm passionate about designing patterns on a Nordic theme, with an Art Deco or PopArt inspired twist. My favourite decades are the 20's and 60's. My designs are typically based on my own pictures combined with something unexpected, surprising, or dreamlike. I have developed methods for getting new dimensions to the outcome by using different computer programs simultaneously. In addition to textiles, my digital patterns can be used for wallpapers, dishes, acoustic boards, ceramic tiles and other surfaces.
My textiles are digitally printed in Sweden on velvet, cotton, silk/cotton or blackout fabric and the ready-made products are sewn or assembled in Finland – I aim to work as ecologically and ethically as possible at every stage of the production. I also design patterns for my customers based, for example, on particular colour schemes, hobbies or preferences. Company logos or your own important pictures can likewise be incorporated in my designs.
In the summer season (May-September) my own designs of prints, textiles and clothes are for sale at Mathildedal (Salo, Finland) old Coalstorage Pop Up gallery – I'd absolutely love to meet you there!
P.S. As a model for the little airplane OH-JOY (that you find in my design) is a Cessna 140 that I have flown myself.